Nicole Richie, who previously shoots down the album rumors, and her boyfriend Joel Madden want to adopt.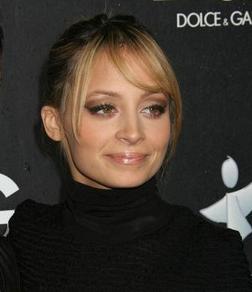 Joel Madden, who already has an 11-month-old daughter, Harlow, with Nicole, has revealed the pair would love to extend their family.
The Good Charlotte rocker said: "I'm definitely not against adopting. I went to the Central African Republic and fell in love with the place. If I was going to adopt, it would probably be from there. Nicole and I are very happy and eventually we'd love to have more kids, especially if they can all be as easy and wonderful as Harlow!"
Adoption reports first surfaced in October, when it was claimed the couple wanted to give an underprivileged child a home.
Nicole was said to have developed an interest after meeting low income families through her charity The Richie-Madden Children's Foundation.
The couple's daughter turns one on January 11, and busy mother Nicole says her time is taken up balancing raising Harlow and her career.
The 27-year-old star explained: "I've really been working hard – going on auditions for acting, doing design for my line, and being a mom – so that pretty much takes up my days."
Comments
comments