Miley Cyrus says she wasn't nervous when doing her first big screen kiss in "Hannah Montana: The Movie" alongside co-star Lucas Till.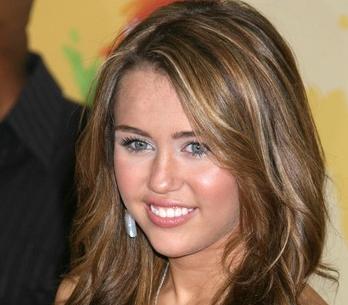 Miley Cyrus' first on-screen kiss was with Lucas Till, who stars as her love interest in the upcoming "Hannah Montana: The Movie".
Opening up to Entertainment Tonight's Thea Andrews about her feeling when doing her first kiss in the movie, the actress-singer admitted that she wasn't nervous during the take, saying: "I don't know, maybe it's because he's cute," says the 16-year-old Disney star.
Asked if she has secret crush on certain Hollywood actors, Miley says she never falls for actors, admitting she prefers musicians to movie stars. The Killers and Coldplay are the two bands she mentions as her favorites.
And when Thea quizzes her on another possible actor who could play her dad in "Hannah Montana: The Movie", Miley is quick to mention Dwayne "The Rock" Johnson's name. "I said that because we're both known for being so muscular and all. McDreamy too … that's weird that you (dad Billy Ray Cyrus) call him McDreamy," Miley jokingly explains.
"Hannah Montana: The Movie", which is the big screen version of the highly popular Disney Channel original series "Hannah Montana", will hit theaters in U.S. on April 10.
Comments
comments