Teen sensation Miley Cyrus has shattered her clean-cut image by having her nose pierced.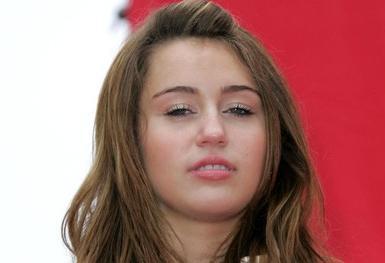 Internet gossips have been awash with speculation about Cyrus' new body piercing ever since the singer/actress posted a picture of herself and her mother on her Twitter page earlier this week (beg08Jun09).
The picture clearly shows Cyrus, 16, sporting a stud in her nose.
And now the Hannah Montana's star's father, Billy Ray Cyrus, has confirmed the piercing is real – and admitted he took her to the studio to face the needle.
He tells talk show host Larry King: "Her daddy took her (to the piercing studio). She said, 'Daddy, would you take me to get my nose pierced?' I said, 'Did you ask your momma?' And she said, 'Yes. Mama said I could do it if you would take me.' I thought kind of it was one of those bizarre moments. But honestly, my life and what we're going through and the things that we've been through, it's like being in The Twilight Zone. So I just kind of roll with the punches."