Things may be stepping up a gear between Prince Harry and Sky TV presenter Caroline Flack.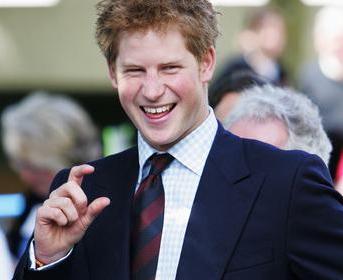 He has been wooing her with flirtatious Facebook messages and last weekend they partied together at the trendy Troubadour club in Earl's Court before going back to Clarence House together.
Prince Harry, 24, has now invited Caroline to Cornwall later this summer with a group of their mutual chums.
"It's a casual fling at the moment, but they like each other," says a friend.
"They were talking about going to Cornwall this summer. [Prince] Harry doesn't have any official leave from the Army but he will have some long weekends."
Caroline, 28, clearly has a penchant for redheaded men. Comedian Leigh Francis, aka comedy figure Avid Merrion, is also a close friend.
A source says: "Caroline loves boys who make her laugh. [Prince] Harry is very funny and texts her jokes all the time from an internet site he's found."
Comments
comments