Miley Cyrus had hit the controversy as her MySpace photos surfaced online.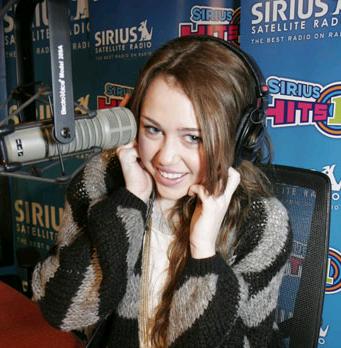 Her photos depicted the Hannah Montana star in risqué behavior with a close pal, who happens to be female, which you could see here.
Meanwhile, Miley Cyrus dominated filmdom and mastered music but there is one area left to be conquered: satellite radio.
But there is a report claimed that she takes control of SIRIUS Radio for five days. Starting on December 28, it's Miley-time as she plays nothing but her favorite songs, shares personal stories and counts down the years to 45 pop songs.
It's been an amazing year for "Hannah Montana star" as she skyrocketed to fame and officially became the youngest artist in history to have two number-one albums in under a year. So taking control of the SIRIUS is a very fitting way for the multi-hyphenate to bid adieu to 2007. And if it's possible, 2008 is shaping up to be an even better year for her.
Comments
comments