Miley Cyrus, who recently turned 16 years old, received a hand me down Porsche for her birthday.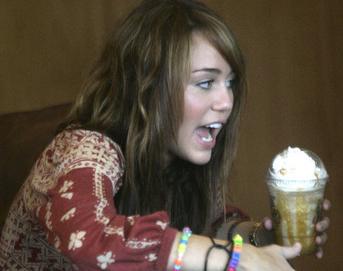 The "Hannah Montana" star turned 16 last month and told everyone she wanted a car.
Today on the set of Disney's Hannah Montana, when she was asked if she received one [a car] for her birthday, she revealed: "I do have a car. I took my mom's old car. I didn't get the one I wanted, but I got the old car which wasn't so bad because it was a Porsche…It was a pretty good hand me down."
On finding out her song I Thought I'd Lost You was nominated for Best Original Song, she replied: "I got a text from four different people…I was like "Holy Moly!" It's good because people will take me a little more seriously."
On who will be on Cyrus' arm come award night, she continued: "I'm so cool, I get two dates. I'm going to have one which is going to be John Travolta. That's a big date. Two is Jeffrey Steele because we wrote it [the song] together."
"Extra's" interview with Miley Cyrus airs tonight.
Comments
comments