Miley Cyrus has apologized to fellow Disney stars Demi Lovato and Selena Gomez after a months-old YouTube video garnered quite a bit of buzz this week.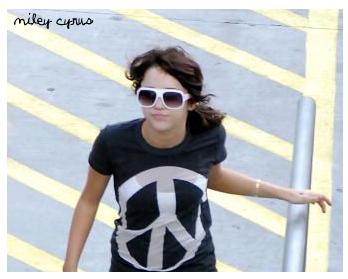 The controversial video has sparked a lot of attention because it showed Miley Cyrus and her friend Mandy Jiroux mocking their Disney counterparts.
The "Hannah Montana" star revealed: "If we offended them we're super-sorry. We were like, just having fun."
After Demi and Selena posted a clip on YouTube, showing the two friends talking everything from Power Rangers to makeup, Miley and Mandy posted a clip repeating nearly everything Demi and Selena had said verbatim as what appeared to be a clear jab at the teens.
In defending her clip, Miley Cyrus claimed that they were actually trying to promote the pair's original videos saying: "They have a YouTube account so at the end of our video we did put like, go to their YouTube, so we were kind of supporting their channel."
But overall, Miley Cyrus said the video retort was just for laughs.
She added: "That's our thing, is to be funny. They were being funny on their show and Elvis says imitation is the greatest form of flattery, so we were imitating them."
Comments
comments