Miley Cyrus, who is a teen sensation, seemed to keep with her stylish image after she showed up during the "[American] Idol Gives Back" taping.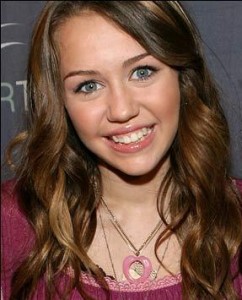 The teen role model, who showed up during the "Idol Gives Back," lived up to her image of a style icon during the presentation held in Kodak Theater located at Hollywood, California on April 6, 2008.
The audience was awed with Miley Cyrus after the "High School Musical" actress flashed her white dress, which was embellished with silver sequins. She was also dressed in blue jeans, and brown calf length boots with fringe fashion.
Miley Cyrus, who has a special episode of "American Idol" that highlights the work of charities worldwide  and raises money for them,  raised $76 million.
The American television show entitled "Idol Gives Back," who expected to raise $100 million, has showed Rihanna's performance "Don't Stop the Music".
Miley Cyrus, who admitted to appear on stage, and also in a clip with her father Billy Ray Cyrus, where they were shown visiting a poor southern family.
This was Miley Cyrus first appearance on "American Idol", a show that she has never seen, revealed ,"I've never seen a single episode… Ever. I think it's something you have to really get into from the beginning and I just don't have time!"
The "American Idol" show will air on April 9.
Comments
comments