Miley Cyrus is back in the firing line – this time over some supposedly 'age inappropriate' pole dancing at the Teen Choice Awards on Sunday.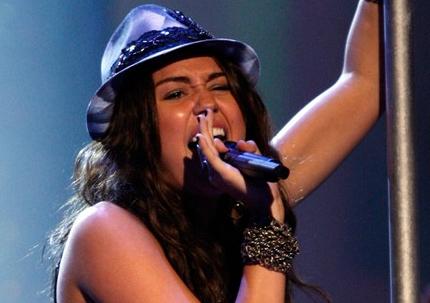 The sight of the 16-year-old gyrated in hotpants on what appeared to be a stripper pole during her performance of Party in the USA has been criticised as indecently provocative by some viewers.
In reponse to the fallout from the routine, the Disney Channel – which airs Miley's show Hannah Montana – said in a statement: "Disney Channel won't be commenting on that performance, although parents can rest assured that all content presented on the Disney Channel is age-appropriate for our audience — kids 6-14 — and consistent with what our brand values are."
Still, even the owner of one New York pole dancing club wasn't entirely supportive of Miley's suggestive routine, telling TMZ: "While Miley did show off some skills, we at SCORES cannot encourage this kind of behavior for women under the legal age."
Miley caused a stir in 2008 with her infamous 'topless' shoot for Vanity Fair.
Comments
comments