Miley Cyrus takes to her MileyWorld blog to address the controversy surrounding her latest pic that shows her and some friends pulling their eyelids back to imitate Asians' slanted eyes, saying she is sorry.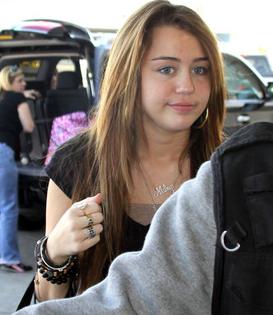 She wrote: "There are some people upset about some pictures taken of me with friends making goofy faces! Well, I'm sorry if those people looked at those pics and took them wrong and out of context!"
She, moreover, also writes down her opinion about the other picture of her taken earlier that showed her accidentally exposing her side breast while she was enjoying a shopping spree at a fashion store.
She complained while adding: "As for the shot of me taken outside of a dressing room, I wasn't aware that some creepy paparazzi was able to get a picture of me from where I was in the store. When did it become so out of control, that I can't come out of a dressing room to show my sister a shirt I'm trying on? It seems to me there needs to be better laws and more boundaries on these photographers!"
Regardless all the negative publication, Miley does have some other reasons to be feeling motivated as she is still in Nashville, enjoying her holiday with mother Leticia "Tish" Cyrus.
She claimed: "Its good to get away from it ALL every now and then! I couldnt of planned a better week to come back to Nashville!"
Besides, she is also set to rehearse with fellow singer Taylor Swift for their scheduled duet at the 51st annual Grammy Awards on Sunday, February 8.
She gushed: "That is going to be so much fun! Ive had such a good time being home hanging out with my friend Lesley and just chillin' out!"
Comments
comments