Jennifer Aniston admits she hasn't erased the cassette tape that holds recorded messages from former husband Brad Pitt.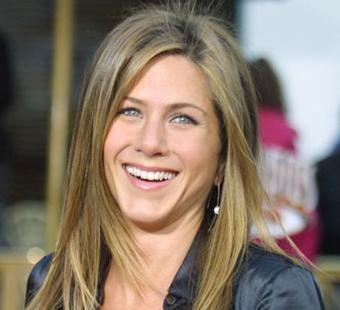 The actress, who turns 40-year-old on February 11, appears on the cover of Marie Claire March issue along with her He's Just Not That into You co-stars Drew Barrymore and Ginnifer Goodwin.
In an interview accompanying the cover story, the three ladies recall how they would run home and check the answering machine.
She revealed:"I still have the cassette tapes of messages from my first boyfriend, my second boyfriend, my husband [Brad Pitt]. . . It's like saving love letters."
Other highlights of the interview:
What's the first thing you do after a breakup? She said: "I don't eat a lot. I go straight to my girlfriends, though."
But don't we sometimes want our friends to lie to us? She revealed: "Actors are in the worst position, because you're surrounded by "yes" people. We're all frightened of telling the truth to each other. We're afraid of being seen as demanding. But I think it's sexy — for a woman to say, "Here's the deal: I want this, this, and this. If you can't give it, cool. But that's it."
When you're in the public eye, do you think it's harder to trust? She continued: "Trust is a really hard thing to gain — and give — and earn from somebody. I think people get so afraid to be themselves, of not being accepted by the other person, like, "If I tell the truth, that person's gonna run." Trusting is something I work on."
You all have, um, colorful dating pasts. If you weren't celebrities, how would you choose to meet men? She responded: "I'd have to be dragged out to places. Well, like I am now."
No match site? No Facebook? She replied: "No, no, no. The Internet freaks me out. The Internet warps reality. If you're an Internet person, real life will fall short of what you have been privy to online — sexually, emotionally. It's so unreal and gives you this sense of order where there isn't any. You can't drag and paste life!"