The stepmother of Miley Cyrus blasted rumors that the young star is pregnant after revealing the rumor left the television star-singer in tears.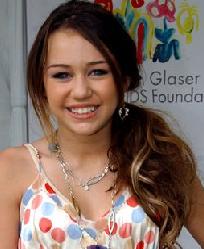 A hacker reworked a J-14 magazine article online to suggest Cyrus, 14, was with child. He even doctored her quotes to make it look like she was apologizing to fans for letting them down – and she planned to keep her baby.
Cyrus Miley has maintained a bright outlook as she addressed the reports, but now admits she was devastated. The young star revealed, "As much as I wanna say it didn't effect me, it really hurt my feelings."
And her stepmother Leticia reveals the fake gossip upset the entire Cyrus family, saying, "She screamed and was crying. She was very upset which made me more infuriated. She has a purity ring and we're really strong in the belief of being pure until marriage. It was really hard for our family."
J-14 officials have since condemned the Internet tampering that led to the false report.
Comments
comments