Miley Cyrus has hit the headlines as her questionable photos were circulating online showing the young star was frolicking with a friend on a hotel floor, but she has something to say about her leaked photos.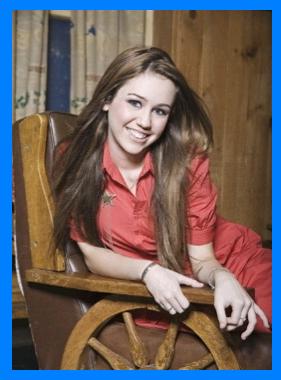 The 15-year-old star revealed on Friday night, "They're nothing bad!"
The candid photos, which have been making the rounds online, show Miley sitting on the floor of a hotel with one of her friends getting close, goofing around and sharing a piece of candy.
But "Hannah Montana" star insisted that the snapshots are completely innocent, saying, "There was nothing wrong with it. It's two girls at a sleepover. And if all of a sudden that's bad, then what is the world coming to?"
And while the young pop star might be used to all the attention, what really upsets her is that now her friend in the photo has to deal with the unwanted attention as well.
She continued, "Honestly, I just try to keep my cool. At first, I was really upset. It really sucks to be honest. It was a friend of mine that's a normal girl and " look at me getting all upset " the worst part is she has to go to school and deal with that crap. I have to deal with that anyways. I deal with it all the time."
She called the blonde girl in the photos with her "one of my best friends."
So although Miley certainly isn't letting any of the gossip get in her way, it's not something she's taking lightly. She added, "What I decided before I came out to L.A. and started working was the minute I didn't have fun was the minute I go home. I don't want to go home, and I don't want to not do what I do, because I love it, but this… it's Satan attacking and it's just one more thing I have to deal with. But it's not something that I'm going to let slide because I really am upset about it."
Comments
comments