Miley Cyrus visited "Late Night with Jimmy Fallon" in New York City on March 3 for promotional duties when she headed for weekend's hosting duties.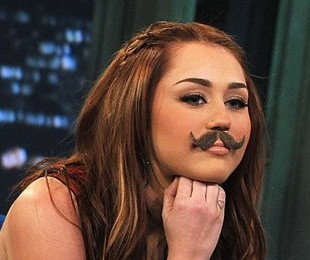 The "Last Song" star joined the talk show host at the Rockefeller Center venue. She was boosting interest in her debut appearance on "Saturday Night Live" taking place on March 5.
Miley, who was sporting a fake mustache, joked around with Mr Fallon throughout her time on-set. The Strokes joined her upcoming hosting debut on SNL.
Comments
comments