Miley Cyrus wants to end her romance with model-boyfriend Justin Gaston, but there's one thing standing in her way – her dad!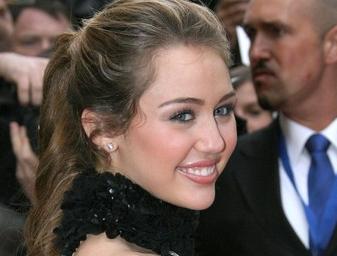 The Hannah Montana star, 16, has grown bored with her beau and is telling pals he's "cramping her lifestyle," according to the insider.
But dad Billy Ray is a big fan of Justin, 20, and is working overtime to smooth things over between the youngsters.
"Miley thinks her career is at a tipping point, where she's transitioning from kid stuff to more mature movies and music, and she doesn't want to be tied down with Justin," the insider explained.
"She has a nagging feeling that Justin is trying to ride her coattails to success and she resents that."
But Miley also has a roving eye, says the insider. "It's finally dawning on her that she's young, rich and famous – and she can have any guy she's interested in."
Especially ex-beau Nick Jonas, the insider revealed. The two were spotted having a cozy lunch together on April 11.
Billy Ray, who introduced Justin to his daughter last year, has told Miley she's "behaving immaturely and that she'll regret dumping Justin," continued the insider.
As it was previously reported, Billy Ray likes Justin so much, he let him move into the family's Toluca Lake, Calif., home. Despite the living arrangement, Justin also maintains a separate place.
"Lately he's been spending more nights at his apartment," disclosed the insider.
"He and Miley are definitely growing apart."
Comments
comments