Miley Cyrus was spotted while leaving the Newsroom Cafe after a late lunch meeting on September 28.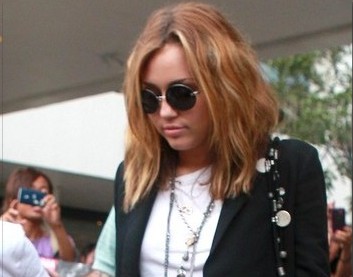 The "Hannah Montana" star was sporting a shade, dark blue jacket, bag and sparkling necklace. She was having a meeting with her producer friend in West Hollywood.
Miley was previously spotted shopping at Chuck's Vintage store in Los Angeles.
Comments
comments