Mischa Barton's friends were worried she was suicidal, it has been claimed.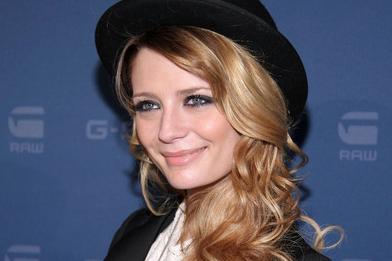 Pals close to 'The O.C.' actress – who was sectioned on Wednesday (15.07.09) after being placed under a 5150 hold, a piece of US legislation which means she poses a danger to herself or others – were convinced she would try to commit suicide unless they forced her to get help.
A source told the New York Post newspaper: "She's in very bad shape.
"She's running out of money and can't find love, so now she is looking for a good time to escape her misery. She is on a downward spiral. She is a mess. She is a suicidal, uninsurable mess."
Under a 5150 hold order – which can also be used to detain someone who is gravely disabled or has a mental disorder – a person can only be held for up to 72 hours, but doctors can ask for an additional 14-day hold if they believe it is warranted.
The 23-year-old actress was taken to Los Angeles' Cedars-Sinai Medical Center for psychiatric evaluation, with her publicist Craig Schneider recently confirming she is still at the hospital.
Friends of the actress – who did not attend the New York premiere of her new movie 'Homecoming' on Thursday (16.07.09) – recently claimed she was on a "destructive path" of drug use, and believe it will take her a long time to fully recover.
One said: "She is a tortured and troubled person. You can survive a bad review, but when you don't show up for the premiere of your new film, it's not a good sign of where your career is heading."
A 5150 hold is the piece of legislation which was used to hold Britney Spears after she suffered a breakdown in 2008.
In April 2008, Mischa pleaded no contest to drink driving and later went to rehab to prove she "was sober".
Comments
comments