Mischa Barton seems to have learned her lesson after dating Brandon Davis and Cisco Adler. The former "The O.C" star has a new list of qualities she is looking for in a boyfriend.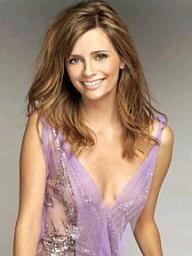 The actress revealed, "I'd like someone who makes me laugh. I like an intellectual guy, because I love to read. If they like movies, books and music, we're pretty alright. And I'd like someone who's mature; God, I can't take another immature person!"
The actress has publicly dated oil heir Brandon Davis, who coined the "firecrotch" nickname for Lindsay Lohan and ended up in rehab, and Cisco Adler, an alternative L.A. rock star who posed [email protected] at a Paris Hilton house party.
Currently single, she also addressed her slim frame, which is often criticized for following the Hollywood size zero trend. However, the 21-year-old starlet insists that she does eat. She said, "I had waffles this morning! We've always been thin in our family – I'm lucky…There are some things I like about L.A. You can have a really healthy lifestyle, and I love running with the dogs on the beach. It's just the social scene is horrific!"
Comments
comments