As things get serious with new beau, agent Jason Trawick, the pop star announces she'll be adding even more dates to her tour.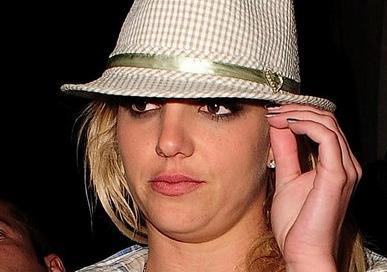 As areport details after more than three years of casual hookups, Brit and Jason are taking their relationship to the next level. During a May 30 get-together at her Los Angeles home for close friends and people from her tour, the singer was all over Jason in front of everyone.
"They couldn't keep their hands off each other," an insider revealed. "And not once but a couple of times, they disappeared into a room with the door locked. They kept sneaking away and coming back all giggly."
Britney will have a little less time for her new man — thanks to her wildly successful Circus tour!
Currently performing in Europe, the singer announced today that she will be adding an extra North American leg to her tour. This second go-round will kick off Aug. 20 in Hamilton, Ontario, and will include 22 shows, according to her Web site.
"I'm so excited to bring The Circus back to North America," Britney said. "I've made some really cool changes to the show that I think my fans are really going to love."
This news comes one day after Britney announced that she'll be touring Australia for the first time in her career. The pop tart be performing down under from Nov. 6 to 24.
Comments
comments