Los Angeles prosecutors have subpoenaed Rihanna to appear in court to testify in the assault case against Chris Brown, according to her lawyer.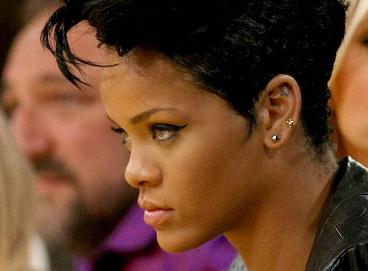 The "Umbrella" singer, 21, was served in person Tuesday in Los Angeles with the subpoena for the June 22 hearing in Superior Court, her lawyer Donald Etra confirms.
Brown, 20, has pleaded not guilty to two felony counts following his alleged Feb. 8 assault on Rihanna.
"Rihanna was served at my office by L.A. DA investigators," Etra says. "If the preliminary hearing indeed goes forward, she is now legally required to be there, she will be there, and will answer all questions truthfully."
The purpose of the hearing is to determine if there's enough evidence to bind Brown over to trial. Rihanna will also be subject to cross-examination by Brown's attorney Mark Geragos. The case could end any time with a plea deal, making the hearing unnecessary.
"Rihanna's testimony can make or break the case," says L.A. criminal defense attorney Jeffery Rubenstein, who's not involved with the case. "Her willingness to testify and be truthful about what happened is a step closer to convicting Brown. On the other hand, if prosecutors fail to present a case, Geragos can seek to dismiss or reduce the charges on the spot."
Comments
comments