The New York Times, citing New York City police officials, reports new details online about Heath Ledger's death on Tuesday.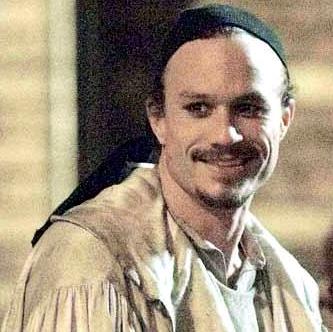 Among the new developments:
• The masseuse who found Ledger's body called Mary-Kate Olsen twice before dialing 911.
• When Ledger's housekeeper entered his bedroom around 1 p.m. on Tuesday, she found him in bed, face down, and snoring.
• Ledger's masseuse arrived at 2:45 and called his cell phone at 3 p.m. When he did not answer, she entered the bedroom and set up her masseuse table. According to a report, "She then went over to him and shook him, but got no response. Using his cell phone, she used a speed-dial button to call Ms. Olsen in California to seek her guidance, knowing Ms. Olsen to be a friend of Mr. Ledger's."
• The masseuse told Olsen that Ledger was unconscious, according to authorities. Another report indicates, Diane Lee Wolozin, Heath Ledger's masseuse told the actress, "Heath is unconscious, I don't know what to do. "I'm going to send someone over," the actress responded. Then the masseuse called Mary-Kate back minutes later and screamed, "I think he may be dead. I'm calling 911." Mary-Kate replied, "I've already sent someone over."
• Olsen called private security people. After the masseuse made a second call to Olsen, she called 911.
• The masseuse's efforts to revive Ledger were not successful.
• Emergency responders and the private security guards arrived at 3:33 p.m. CPR was administered and a defibrillator was employed.
It was preciously reported that no illegal drugs were found and though a $20 bill was near Ledger's body, it was not drug-ladden. Pau Browne, NYPD spokesman, revealed, "We are investigating the possibility of an overdose. There were pills within the vicinity of the bed."
Law-enforcement sources said bottles of the generic forms of Xanax and Valium, both anti-anxiety drugs prescribed in his name, were found in the house. The sleeping pill Ambien was also found near his body, according to the sources. Donormyl, an antihistamine used as a sleep aid, and a packet of the insomnia drug Zopiclone, were found on Ledger's nightstand.
An autopsy on his body came back inconclusive. Ellen Borakove, a spokeswoman for the medical examiner, said more tests are needed to determine the cause of death. The tests will take about 10 days to complete.
Another update: Heath Ledger is set to be buried in his home town of Perth, Australia. The actor's body was transported today from the New York medical examiner's office, where an autopsy was performed this morning, to the Frank E. Campbell funeral chapel.
A source at the funeral home tells PageSix.com that they are preparing to ship Heath's body as soon as possible. Although the actor's family is still believed to be in Australia, his former fiancée, Michelle Williams, who is also the mother of his child, was flying into New York from Sweden today.
Comments
comments