Courtney Love, who recently has a cupcake diet, takes her clothes off for a photo shoot.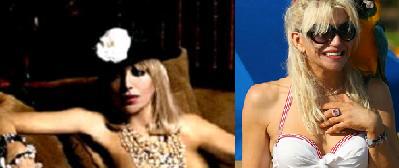 The rock star posed for a nude photo spread in the issue of Harper's Bazaar that is set to hit the newsstand on August 19.
She was photographed in Paris on Coco Chanel's couch. In the magazine, there is an interview with her.
The former 'Hole' singer previously revealed she is still unhappy with her looks, despite having surgery to remove her breast implants and alter her cosmetically enhanced lips.