Natalie Cole criticized the organizers of the MTV Video Music Awards for letting an ill-prepared Britney Spears open the show.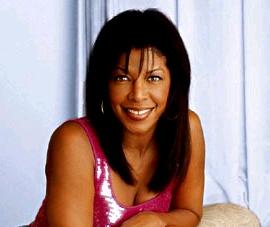 The soul singer said that MTV bosses should have pulled Britney Spear's part beforehand, as it was already known that it was going to end in a disaster.
She revealed, "I don't think she should have performed. She wasn't ready, and she shouldn't have been pushed to perform. I've been at big affairs where things happen – the director and the producer got together and said you know what, 'Maybe we should find someone else.'"
She added, "That should have happened here. They put her out there to get the viewers in. And then she didn't deliver and it's not her fault. I think they put way too much pressure and stress on her."
She also revealed that Kanye West should have opened the Las Vegas event.
Comments
comments