Victoria Beckham is fuming that her husband David's alleged former mistress is moving to Los Angeles.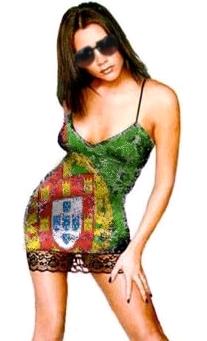 Rebecca Loos is planning on moving to the city, where David now plays for local team Los Angeles Galaxy, in attempt to launch her acting career.
A source, which is close to the Spice Girl, revealed, "Rebecca going to Los Angeles is Victoria's worst nightmare. One of the reasons the Beckhams moved there in the first place is because David felt like he owed Victoria after the whole Rebecca scandal. The fact that the past is coming back to haunt them will devastate Victoria. It's like picking at a wound that was just starting to heal. But now all those old insecurities will be stirred up in Victoria and this will take its toll on her. She will definitely cry over it."
Posh Spice is also allegedly enraged at the news Rebecca is planning on becoming an actress, because she thinks it will affect her own acting career, set to launch with a guest appearance on 'Ugly Betty' later this year.
The source continued, "Rebecca has been meeting with some of Hollywood's top casting directors. She has always wanted to be an actress and she believes this is her big chance. Hollywood is a very small place and it's likely they will be vying for the same roles. It will be so awkward if they bump into each other at castings."
The source added, "David will be absolutely furious about this because he's only just out of the doghouse. He had to put an ocean between his family and Rebecca to allow the couple to move on, and now the alleged affair stories will all be dragged up again."
Comments
comments