Queen Elizabeth II is reportedly set to have her first meeting with Kate Middleton since she rekindled her romance with her grandson, Prince William.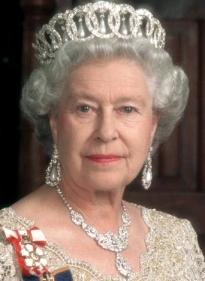 Kate Middleton has met the queen on several occasions, but sources say this get-together could be a little awkward.
Royal aides claim the queen encouraged Prince William to split from the 25-year old brunette when the couple's four-year romance hit the rocks, as she was worried her grandson was not ready to settle down.
Despite his grandmother's reservations, Prince William has decided to take Kate Middleton to the queen's Scottish estate, Balmoral, for a short break, after realizing the 25-year-old brunette was the girl for him during a romantic vacation in the Seychelles.
A source revealed, "William said the Seychelles holiday with Kate was perfect because it was just the two of them. It went so well they have planned another short trip to Scotland."
During their relationship, Kate and William have been regular guests at Tam-na-Ghar, the Balmoral cottage given to the prince by his late great-grandmother, the Queen Mother.
Comments
comments