Natasha Bedingfield is expected to meet the 25-year-old prince when she performs at the Concert for Diana on July 1. The singer confessed she has a huge crush on him.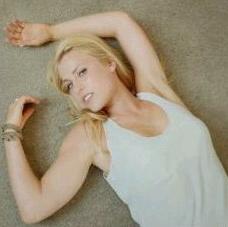 The singer, who recently had a hit with single "I Want To Have Your Babies", revealed, "I think [Prince] William is gorgeous – I've fancied him for ages. I'm quite nervous. The only problem is he is single now and I've started seeing someone. I should have made my move ages ago."
The 25-year-old singer, who is the sister of singer Daniel Bedingfield, also insisted she will not be making any diva-like demands backstage at the charity concert.
She added, "I'm not like those divas who ask for only blue Smarties. But I do think my tour manager is having it too easy. I'm going to get a pet to keep him busy. A monkey would keep him occupied."
Comments
comments