After spending the last four months in Prague where he was shooting the upcoming Tuskegee Airmen drama Red Tails alongside actors Terrence Howard and Cuba Gooding Jr., singer-songwriter Ne-Yo is ready to let loose and head down South.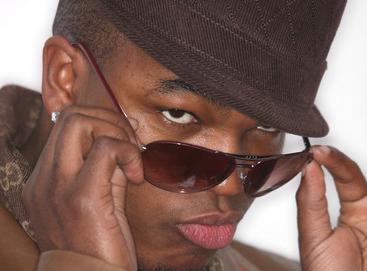 Hitting the stage at the Essence Music Festival in New Orleans on Friday, Ne-Yo said he's been prepping his moves. "I'm a little rusty right now; I can admit that! … But it will not show by the time ya'll see me at Essence! Don't worry!" he assures his fans. Also on the Essence bill: Beyoncé, John Legend and Maxwell.
The star, who recently started rehearsals for his month-long European tour, added: "I've been off the radar while I was shooting [the film], but I'm getting my tour legs back. Performing music is in my blood. It's not like I'll ever forget how to do it, but anything that you stop doing for a long enough period of time, you get a little rusty."
And once Ne-Yo wraps up his Big Easy performance, he'll be ready for a night on the town. "I love New Orleans – it's a party town! I grew up in in Las Vegas, so I know what it is!" he says with a laugh. But before hitting the scene, he plans to get his fill of some traditional New Orleans-style cuisine. "Gumbo is a must! I won't get on the stage until I get a proper bowl of gumbo," he jokes.
Comments
comments