Beside showing Vanessa Hudgens' on-stage performance, 'Everything I Own' music video also features scenes from movie 'Bandslam'.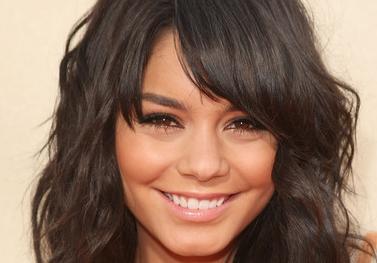 A music video filmed to support "Everything I Own", a theme song for Vanessa Hudgens-starring movie "Bandslam", has just been outed. It mostly highlights Vanessa's character, Sam, rocking the stage during a live concert with scenes from the movie intercepting.
"Everything I Own" is a song penned by David Gates in 1972 as a tribute to his late father. The track has been covered by a number of singers, including Ken Boothe, Boy George and The Remmingtons.
Before it is listed as the soundtrack for "Bandslam", the song was re-recorded by Chrissie Hynde for "Happy Feet" anthem. When the soundtrack album for the animated film arrived in October 2006, it was revealed that the track was mixed with another classic song titled "The Joker".
As for "Bandslam" soundtrack compilation set, David Bowie, The Velvet Underground, Aly & AJ and Honor Society are set to be involved in the making of the effort in addition to Vanessa Hudgens. The soundtrack album is expected to hit U.S. market on August 11, while the movie is slated for August 14 U.S. release.
Comments
comments