Vanessa Hudgens is preparing herself for further embarrassment because of the fresh racy photographs are published on the Internet.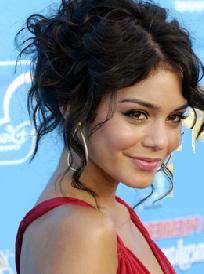 The "High School Musical" star hit the controversy after confirming she posed for saucy snapshots intended only for the eyes of boyfriend Zac Efron.
Vanessa Hudgens was forced to apologize to fans after the camera phone pictures appeared on select websites.
But new images show the 18-year-old beauty posed cheekily with pals and one shows Vanessa Hudgens pictured cuddling up close to one of her friend's breasts. Other photos show her scantily dressed.
A spokesman for Vanessa Hudgens refused to comment.
Comments
comments