After 10 years of struggling with alcohol and drugs, Backstreet Boy Nick Carter knew he had a problem. But nothing could make him stop for more than a few months at a time – not a DUI, a bar brawl, or even his ballooning weight, which reached 224 lbs.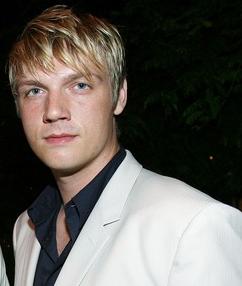 After experiencing mild chest discomfort and fatigue on while on tour with his band in Europe last spring, Carter scheduled a series of tests with a Florida cardiologist.
But the night before his results were due back, Carter, 29, fell into a familiar routine: "I went out and just went nuts. I drank so much and I did a bunch of blow. I felt like I was trying to kill myself – because I didn't want to get the results."
The years of abusing his body led to a shocking diagnosis: cardiomyopathy, a weakening of the heart muscle that, in extreme cases, can require a transplant or lead to sudden death. (It's the same condition that led to the death of singer Andy Gibb at 30 and killed actor Chris Penn at 40.)
Faced with the realization that his life depended on getting sober, Carter made a decision: "I don't want to die," he says. "I don't want to be that person people read about and think, 'That's sad that he couldn't stop it and killed himself.'"
After a few slips early on – and some blunt talk from his cardiologist – Carter sobered up and got healthy. At 167 lbs., he's now in the best shape of his life.
Today, says Carter, life is "awesome."
For more on Carter's recovery – including how his tumultuous family life affected his struggles, why he moved from L.A. to Nashville, and the secret behind his dramatic 57 lb. weight loss – pick up this week's issue of PEOPLE, on newsstands Friday
Comments
comments