Making public his admiration for the big fans of Jonas Brothers, Nick Jonas has been quoted as promising he will never complain about the band's fanatics.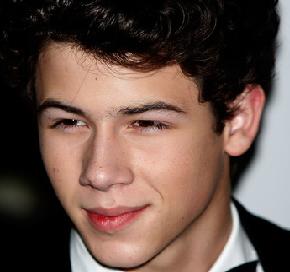 Often hounded by throngs of female fans wherever he and his famous brothers Kevin Jonas and Joe Jonas head for, Nick Jonas admits he likes the "craziness" surrounding the Jonas Brothers. He likes the band's super fans and promises to never complain about them, according to a claim.
He was quoted saying when declaring his love for outrageous fans: "I would be more worried if they didn't scream. People like pounding on our car when we're completely stopped and you can't go anywhere."
Continuing to dish about fans' contribution to Jonas Brothers' upcoming big screen flick "Jonas Brothers: The 3D Concert Experience," Nick revealed: "One of the most special things about this movie is the fans because they make it come to life. They're a part of the whole Jonas Brothers tour experience from their outfits to their signs and the incredible amount of people that are so excited from the beginning that the lights go out to the end of the show. Everyone doesn't stop moving and we feed off the energy of the crowd."
"Jonas Brothers: The 3D Concert Experience," chronicling Joe, Nick, and Kevin Jonas' "Burning Up" concert tour, as well as documenting the lives of the three brothers, is set to be released in U.S. theaters on February 27.
Comments
comments