Nick Jonas and Selena Gomez may have not confirmed that they are dating, but Twist reveals that their relationship is "Fact".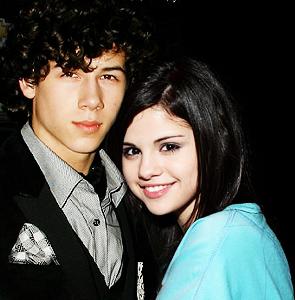 According to the magazine, the "Wizards of Waverly Place" star and the youngest member of Jonas Brothers feel "uncomfortable" to confirm their love.
The report indicated: "Nick and Selena are uncomfortable confirming their love, but they're very much on."
The 16-year-old actress is said to have joined Nick, Joe Jonas and Kevin Jonas' girlfriend, Danielle Deleasa, for a dinner.
The magazine also indicated: "In fact, Selena recently joined Nick, Joe and Kevin's girlfriend Danielle, for dinner in LA."
Selena was even spotted talking with Joe's rumored girlfriend Camilla Belle during Jonas Brothers' private concert in Los Angeles. "And she was just spotted as JB's private concert in LA chatting with Joe's rumored flamed Camilla Belle. The star couple's still not ready to go public, but Nick doesn't keep his feelings bottled up," reveals Twist.
Meanwhile, Nick and Joe often spends hours talking about their love lives. The 16-year-old Jonas revealed: "When Joe and I lie in our beds and we can't fall asleep, that's exactly the kind of thing we talk about."
Comments
comments