Madonna, who was included in the headlines with her divorce, has banned friends from mentioning her age.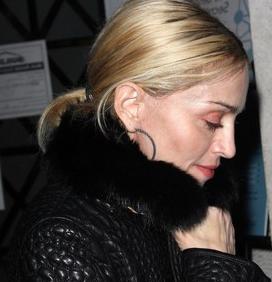 The "4 Minutes" singer, who turned 50 last August, is said to feel insecure about her advancing years after ex-husband Guy Ritchie ridiculed her and has now told close pals that as she doesn't feel her age, she does not want it to be mentioned.
A source revealed: "In the last years with Guy, he jokingly referred to her age and called her his 'missus'. It almost seemed as if he was getting a kick out of it."
The source continued: "She says she feels like a 35 year old and wants to focus on her vitality and health. She's made it clear to her inner circle that she doesn't feel or look 50, so as far as she is concerned, she isn't really 50. And she doesn't want people referring to her age."
Madonna, who was recently linked to young Brazilian model Jesus Luz, is reportedly feeling more youthful thanks to the attentions of baseball player Alex 'A-Rod' Rodriguez, 33, who she was first rumored to be dating last summer.
The source added: "Madonna has told pals that Alex treats her like a sexy young girl. He never mentions her age or the age gap. He reveres Madonna and makes her feel like she's still wearing those '80s pointy Gaultier bras! Alex bombards Madonna with flirty texts and sexy lingerie. He does all he can to make her feel young – and she loves it."
Comments
comments