Nicole Kidman has come to blows with her country music star husband Keith Urban — because he doesn't want to rush into having another child.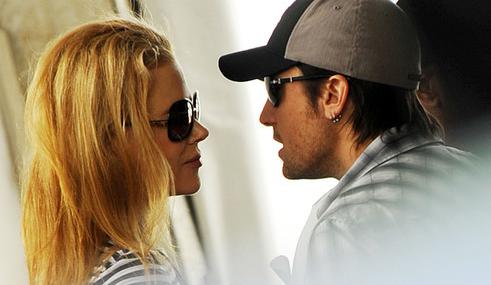 The couple welcomed daughter Sunday Rose in July last year.
Kidman is keen for the tot to have a sibling — but Urban doesn't feel the same way, according to a new report.
"Keith loves being a daddy, that's for sure," an insider tells Britain's Now magazine. "But does that mean he's ready to be a dad again? No, no, no! For now, he just wants to enjoy being a dad to Sunday.
"He says it's probably something he'll want to do again. But he loves his family just the way it is for the moment."
Kidman's spokeswoman recently denied reports the actress was planning to adopt a child from Vietnam: "It's a complete fabrication," the rep insisted. "There's no truth to it whatsoever."
A representative for the actress also denied rumors she was pregnant again: "To my knowledge, she's not pregnant."
Comments
comments