Nicole Kidman could hardly explain her newborn daughter's name as one of those impulsive decisions made in the afterglow of a baby's arrival.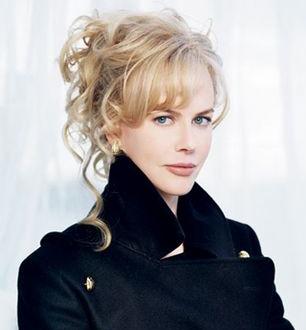 But last night it was still not clear why she has chosen to call her little girl – Sunday Rose since she was born on a Monday.
The 41-year-old Australian actress gave birth to her first child with second husband Keith Urban in Nashville, Tennessee, yesterday.
The arrival of a newborn baby daughter seems to be an answer to Nicole Kidman's long struggle to have a child of her own.
During her ten-year marriage to Tom Cruise she had two miscarriages. The celebrity couple has two adopted children, Isabella, 15, and 13-year-old Connor.
Nicole Kidman gave birth just weeks after she and her husband Keith Urban celebrated their second wedding anniversary.
Her publicist Paul Freundlich revealed, "Nicole and Keith Urban are delighted to announce that Nicole Kidman gave birth to a baby girl on Monday morning, July 7, 2008, in the United States."
The publicist added, "Sunday Rose Kidman Urban weighed 6lb 7oz. Husband Keith was by Nicole's side and mother and baby are very well."
The celebrity couple had known the sex of the baby for several months but chose not to reveal it.
Sunday's prospects look sunny. According to the traditional nursery rhyme, Sunday's child is 'bonny and blithe, and good and gay' while Monday's child is 'fair of face'. Miss Kidman and her country singer husband had moved to Nashville ahead of the birth.
On Saturday night, Keith Urban sang at a concert in the city while Nicole Kidman waited backstage.
Before singing his song "Better Half", he told the crowd, "I'm going to dedicate a song to my very, very, very, very, VERY pregnant wife!"
Nicole Kidman's parents, Janelle and Anthony, are believed to have flown in from her native Australia.
A family friend dished, "She's never been happier and healthier. She is absolutely radiant and enjoying nesting."
Comments
comments