Prince William, who was previously reported involved in a £40million cocaine bust during his first week of operations, receive US medal.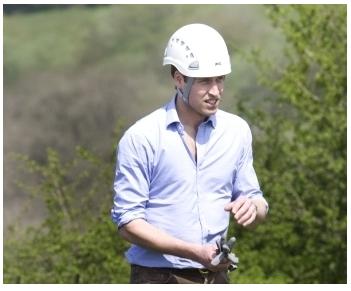 The young royal watched as his younger brother, Prince Harry, received a medal for his tour of duty in Afghanistan just two months ago.
Now, it is time for Prince William to receive an honor for his work in Royal Navy.
Sub-Lieutenant Wales, as he is known in the naval force, will be presented a Joint Services Achievement Medal by the US Coast Guard for his actions during this week's £40 million Caribbean drug bust.
The princess, who is on a two-month attachment with the Navy, was onboard HMS Iron Duke's Lynx helicopter providing surveillance for the team as they seized 900kg of cocaine from a speedboat.
A royal source revealed, "[Prince] William will be thrilled to get a medal. He and [Prince] Harry are very competitive and they now have one each for active duty."
This will be the 26-year-old's first medal for seeing action.
Comments
comments