Nicole Kidman has admitted she 'touches wood' every day in the hope that her second marriage will last.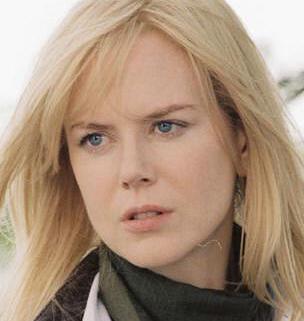 The Oscar-winning actress has a four-month-old daughter with country music star Keith Urban, who two-timed her with a 23-year-old model before their June 2006 wedding.
Now Kidman, 41, says she is wary of taking their relationship for granted and that Urban endures a grueling travel schedule to be with her as she is away filming so much.
During the filming of her new £100million blockbuster, Australia, which premieres in Sydney next week, the singer interrupted his US tour to fly back and forth to the outback to see her.
The actress, in an interview with USA Today, revealed: "We're both willing to move mountains to make it work and, with that, you still touch wood. You commit to it and say, "Whatever we can do that's humanly possible, we're going to do." And that's it. 'I don't take any of it for granted. To have love again is a beautiful thing.'"
The actress was devastated when first husband Tom Cruise dumped her in 2001 after 11 years of marriage.
Friends say Cruise's high-profile romance with Katie Holmes has continued to cast a shadow over Kidman's attempts to rebuild her life.
After Nicole Kidman finished filming Australia, she retreated to the farm outside Nashville, Tennessee, where she lives with Urban.
The birth in July of their daughter, Sunday Rose, brought her huge joy – but just four weeks later she flew back to Australia for reshoots.
Amanda Wyatt, the model with whom Urban cheated before his wedding, believes the constant separation could threaten the marriage, saying: "I feel sorry for Nicole. Keith cheated on her repeatedly with me. He hates to be alone – he needs somebody with him the whole time. I hope their marriage works but leopards don't change their spots."
Comments
comments