Nicole Kidman's daughter has a crush on Naomi Watts' son.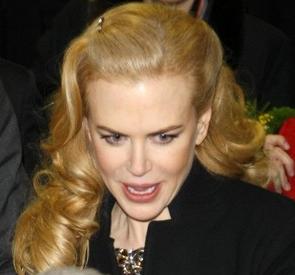 Naomi and her partner Liev Schreiber claim 18-month-old Sasha already has several celebrity admirers, including Nicole and Keith Urban's six-month-old daughter Sunday Rose and Sacha Baron Cohen and Isla Fisher's daughter Olive, who is 15 months.
The "Defiance" actor joked: "Sunday Rose is after our boy really heavy and I think it's kind of weird and early, and I think she should back off, slow down and get her act together before that all happens. And Olive's been after our baby for a while too."
The happy parents – who welcomed second son Samuel into the world last month – are not surprised Sasha is so popular.
Liev said: "Dishy. Is that still a word, dishy? I can say that about my son. The boy is really, really dishy."
Naomi added: "Oh, I think he's gorgeous. Like you'd want to make out with him – that kind of guy."
But Liev joked his boys are in no hurry to commit: "They're young men, they live in New York, they've got the world in front of them, lots of things to do before they have to settle down."
Naomi also spoke about her amazing post-baby body.
She said: "I'm breast feeding. And he's sucking it all out of me, it seems. And when the baby comes out, it's a lot of weight right there."
Comments
comments