Nicole Richie was crushed after Joel Madden spent a boozy night partying with Lindsay Lohan.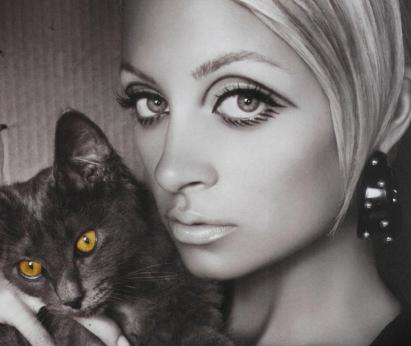 The trouble started for the new mom after she decided to stay home with their 4-month-old daughter, Harlow, while Joel deejayed at Hornitos' Cinco de Mayo party at Crown Bar in L.A. However, while there, the "Good Charlotte" rocker seemed more interested in a seductive Lindsay than in spinning records.
The onlooker revealed, "Their heads were practically touching, and he had his leg over hers. Joel has a flirtatious side, and he definitely wasn't turning her away."
Nicole Richie was immediately alerted to the situation by her arch-frenemy Paris Hilton, who sent her a devastating text message: Lindsay was all over Joel!
Making the situation worse, Nicole Richie frantically tried to call Joel Madden but he wasn't answering his phone.
A friend of the couple revealed, "He was so zeroed in on Lindsay, he never heard his cell ring. Nicole felt so incredibly helpless and upset that she threw her phone against the wall in a rage. Was Lindsay making a play for Joel? What happened when Joel got home? How does Nicole feel about Lindsay? Has Joel & Nicole's relationship lost it's sizzle?"
Comments
comments