Nicole Richie is a "huge" fan of Britney Spears.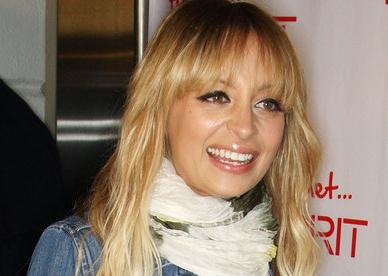 The 27-year-old socialite was thrilled to see her idol in concert in Los Angeles last Friday (17.04.09), revealing the evening was one of the best of her life.
Nicole wrote on her blog: "Friday night I went to the Britney Spears concert and had the time of my life! I have been a huge Britney fan since I was 16 and have been to all of her concerts. I think I went to five shows of her last tour."
Nicole, who has 15-month-old daughter Harlow with her partner Joel Madden, and is currently pregnant with the couple's second child, added she was impressed by the show, but was disappointed she didn't get a better photograph of Britney on stage.
She wrote: "I have been looking forward to seeing her back on stage for years, and it was amazing! It was really hard to get pictures because she never stood still. I yelled and asked her to, but she was too busy tending to her 50,000 other fans :). "Here's some of my favourite pictures, it was the best concert I've seen in a while. No one puts on a show like Britney! (sic)"
Britney is performing her 'Circus' world tour, her first series of shows since 2004.
Nicole is not the only famous face to have seen Britney in concert. Rihanna, Lindsay Lohan, Victoria Beckham, Queen Latifah, Avril Lavigne, Jaime King and Rosie O'Donnell have also been spotted at her shows.
Comments
comments