Michael Jackson is working on songs to be released when he dies.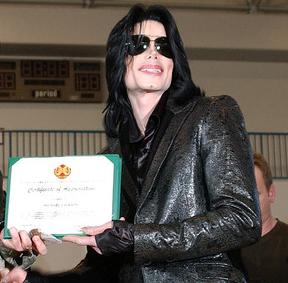 The singer is "constantly" penning tracks and plans to withhold many of them until he has passed away to secure a greater inheritance for his three children.
Jackson's unofficial biographer Ian Halperin said: "I was astonished by the number of songs which have been held back.
"I was told that he will not let them come out now but wants to leave them for his kids, a very personal legacy to them."
While shopping on Rodeo Drive in Beverly Hills on Friday (27.02.09), Jackson told fans he is busy in the studio.
He said: "I have all kinds of titles".
Jackson's representative has confirmed the 'Thriller' singer is preparing "both a world tour and a series of specials and appearances".
The tour – which will be his first public performances since his 20th anniversary solo show at New York's Madison Square Garden in 2001 – will feature both his classic hits and new songs.
Comments
comments