Joel Madden and his girlfriend Nicole Richie will be parents by next week, according to the Good Charlotte star's older brother, Josh.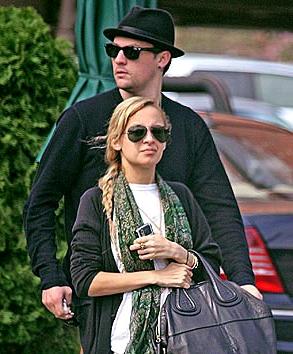 The heavily pregnant Simple Life star is expected to give birth "sometime in the next week."
DJ Josh cannot wait saying, "That's all we know. We don't know what (gender) it is. We don't know any names. I'm being completely honest, I swear!"
And Josh reveals that there was a double celebration over Christmas when his younger sister Sarah gave birth on December 20, adding, "Christmas was awesome. Nicole couldn't fly, but we were all there."
On his present for his new niece or nephew, he revealed, "I got them some (baby) clothes, that's what I'm into. We're very excited."
The Madden family had a big Christmas celebration but Nicole Richie was not able to attend because she has been restricted from flying in the late stages of her pregnancy. The uncles are all proud and anxious to welcome another niece or nephew to the family.