Prince William is known to love a good party but he was nowhere in sight for his own girlfriend's birthday bash.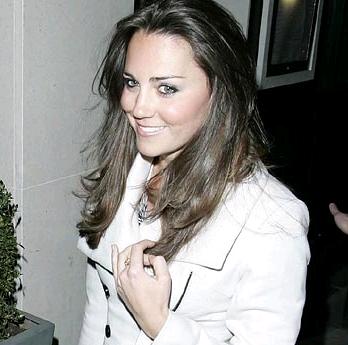 The 25-year-old prince was noticeably absent from Kate Middleton's 26th birthday celebrations on Wednesday but his girlfriend did not let his no-show hold her back.
Kate Middleton, who wore a fitted cream, calf-length coat with large black buttons and pointed, black high heels, held a party at her Chelsea flat with family and friends. Then she headed out for dinner before moving on to a club, where she stayed out until almost 3am with her younger sister Pippa, who is sporting a red checked, calf-length coat and dangly earrings.
Their parents Carole and Michael joined the pair for dinner at Tom Aitkens restaurant in Chelsea but left their daughters to it at midnight when they dropped them off at Kitts Club in Sloane Square.
One of the rumored reasons for the break-up last April was Prince William's dedication to his army career, to the exclusion of his relationship with Kate Middleton. And true to form, he could not make her birthday because he has just begun a four-month Royal Air Force pilot training course at RAF Cranwell in Lincolnshire.
But this did affect Kate's party spirit because she was smiling on the night as she was giving a cheeky grin to waiting photographers at the Chelsea restaurant and then a huge, broad smile on leaving Kitts. Perhaps this birthday would be the last to for her to celebrate as a single girl since the royal engagement rumors has sparked after the 26-year-old brunette beauty is to be assigned her own bodyguards to assimilate her further into the royal household.
Comments
comments