Nicole Richie and Joel Madden are FINALLY putting wedding plans in motion.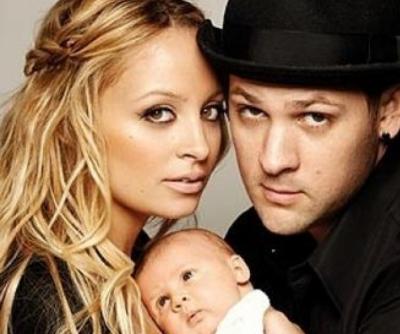 A report indicated that the couple plan to marry on Christmas Eve.
"Joel and Nicole want to make Christmas their special family holiday," disclosed an insider.
While the details are still being finalized, the nuptials will be an intimate evening affair at the Bel-Air mansion of Nicole's dad Lionel Richie.
"Nicole and Joel are determined to keep things quiet and low-key," said the insider. "And Nicole's taken the reins – planning everything, right down to helping design her bridal gown.
"She is also thrilled about the date they chose, because she'll have time to lose the baby weight."
The 27-year-old former Simple Life star is due to give birth to her second child later this summer.
Nicole and Joel have been dating since late 2006 and have frequently butted heads over when, if ever, to tie the knot.
In March, it was reported that Nicole surrendered in a long-running baby battle with Joel by agreeing to have another baby before their wedding. She was finally able to convince Joel, 30, to walk down the aisle by promising to keep it relatively small and to schedule the event for the holidays.
"For Joel, Christmas has always been about family and faith," explained the insider. "Marrying Nicole at that time of year makes the event so much more spiritual and special to him.
"
Nicole has asked her four BFFs – Paris and Nicky Hilton, Rashida Jones and Masha Gordon – to be her bridesmaids. Joel has asked his twin brother Benji to be best man. The couple's daughter, 19-month-old Harlow, will serve as flower girl, along with Nicole's half sister Sofie.
The event will be catered with organic and locally sourced food, with vegan options. And a three-tiered wedding cake is coming from Nicole's favorite Los Angeles bakery, Sweet Lady Jane.
Joel is adamant about keeping the guest list to no more than 50 people. Among the few celebrities to be invited are longtime friend DJ Samantha Ronson and actor Tobey Maguire and his wife Jen Meyer.
Nicole and Joel will spend Christmas day with their two babies and extended family. They'll then jet off for a two-week Hawaiian honeymoon.
"Nicole has been dreaming of this day for years, and she's taking care of every little detail," added the insider.
Comments
comments