Nicole Richie, who previously provided Christina Aguilera some parenting tips, has put her boyfriend Joel Madden on a diet.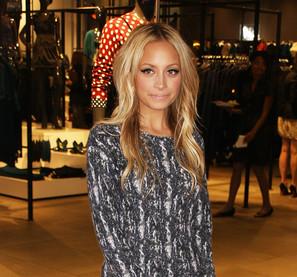 The 27-year-old star, who has a 10-month-old daughter Harlow with Joel, has reportedly banned the Good Charlotte rocker from eating calorific foods because he has piled on the pounds since becoming a father in January.
A source revealed: "Joel laughed it off at once, but Nicole became a food vigilante. She has banned fried food and most sugary items from the house. This was a true hardship for Joel because he was a junk food junkie."
Since adopting Nicole's healthy eating regime, Joel has lost 10lbs by eating smaller portions, cutting out bread and increasing the amount of fresh fruit and vegetables in his diet.
The source continued: "After some initial grumbling, Joel turned out to be a model dieter, much to Nicole's delight. He is raving about sleeping better and having more energy."
The 29-year-old musician has even been running five miles three times a week in a bid to get back in shape. However, Nicole isn't just focusing on Joel's weight but she is also updating his wardrobe and giving him advice on what to wear.
She has convinced him to swap his favorite baggy T-shirts and trousers for designer belts, smart jumpers and fitted jeans.
The source explained: "Nicole has turned Joel into a fashion plate."
Comments
comments