Nicole Richie has reportedly packed her bags and moved out of the house she shares with Joel Madden, according to a report.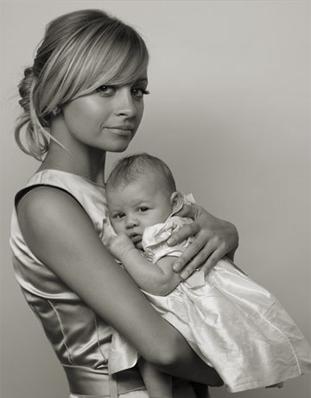 The "Simple Life" star, together with her adorable daughter Harlow Winter Madden, scooped up her belongings and moved out of their home for one night. Perhaps it is a sign that she is giving her rocker boyfriend a chance to realize what it feels like to have a day without her.
A source dished the scoop: "This was her way of sending Joel a message."
The celebrity couple's arguments are believed to have started at New York Fashion Week after Nicole Richie was angry at Joel Madden for ditching her to go back to L.A. for a Video Music Awards party.
Adding fuel to the feud, Joel Madden was apparently caught on camera by a friend of Nicole's flirting outrageously with Mischa Barton at the party.
Angered by what she saw, the skinny star left their family home but returned next day, no doubt to see if her absence had gone unnoticed?
Comments
comments