Nicole Richie has ordered dozens of sexy underwear to spice up her relationship with Joel Madden.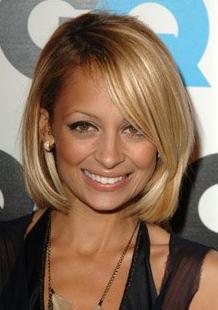 The "Simple Life" star, which gave birth to the couple's first child Harlow Winter in January, has replaced her casual sweatpants for lacy Agent Provocateur lingerie.
A source revealed, "They are thrilled to be parents but things have turned less romantic between them. Before Joel went on tour with his band Good Charlotte they were exhausted from sleep deprivation, which killed any sexual desire. Nicole has picked up a lot of very feminine, soft-pink items. She has stocked her lingerie drawer with hot little lacy things."
The 26-year-old socialite has also given their bedroom a sexy makeover and removed all of Harlow's blankets and toys.
The source added, "Now their bedroom looks like only adults live in it. Nicole added a silk throw to the bed and put little lamps with amber shades here and there to create a warmer feeling. It is really intimate. Keeping things sexy is one of her biggest goals. She wants to get him alone and lock the door for a few days!"
Comments
comments