Nicole Richie, who pleaded guilty to a DUI, served just 82 minutes of her four-day jail sentence yesterday.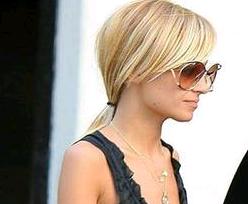 'The Simple Life' star reported to California's Century Regional Detention Facility, in Lynwood, at 3.15pm, accompanied by her boyfriend Joel Madden and her lawyer. She was booked and then released by the Los Angeles County Sheriff's Department at 4.37pm because of chronic jail overcrowding.
Larry Waldie, a sheriff, insists Nicole did not receive special treatment because of her celebrity status. He revealed, "The reality of overcrowding is that would have happened to any female inmate with a 96-hour sentence. They were told to treat her like any other inmate, and that is what happened here."
The current sheriff's policy states all non-violent female offenders sentenced to 30 days or less are booked and released within 12 hours.
The 25-year-old star was arrested for DUI on December 11 after being spotted driving the wrong way down a Los Angeles freeway. As well as receiving a four-day jail sentence, she was ordered to serve a three-year probation term, sign up to an alcohol education program and fined $2,048.