Oscar-winning actress Nicole Kidman left a Tennessee radio DJ speechless this week when she showed up at his studio with his lunch order.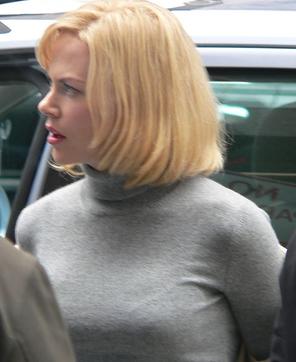 The cheeky DJ had jokingly asked her to pick up a salad for him when she phoned in during an interview with her country star husband Keith Urban. And Nicole obliged.
The delighted DJ Gerry House said, "I have no intention of eating this. Are you kidding? Lunch delivered by Nicole Kidman? I'm having it bronzed!"
The Moulin Rouge actress and her husband, who celebrated their second wedding anniversary this week, are due to welcome their new arrival "soon" according to the excited father-to-be.
Nicole Richie had phoned the show to report her husband has been taking antenatal classes with her, after hearing his comments on his preparations for approaching fatherhood.
She insisted, "Keith has been doing Lamaze lessons, he's selling himself short. He's been very good at it!"
The radio host was prompted to put in his lunch order after she told listeners she was stuck in traffic en route to the studio.
Comments
comments