"Please save my baby!" Terrified that she was going into premature labor, Nicole Richie pleaded for help from boyfriend Joel Madden when she was overcome with severe stomach pains during a night on the town recently, according to the sources.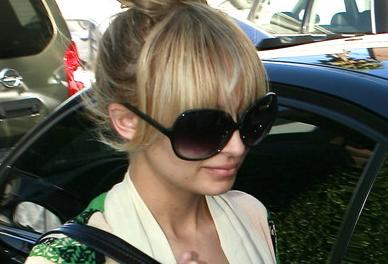 "They were out to dinner in Los Angeles on one of their regular weekly date nights when Nicole felt shooting pains in her abdomen," confided an insider. "She told Joel she felt dizzy and nauseous.
"Her deepest fear was that she was going into early labor and might lose the baby, and she freaked out because she felt so weak she thought she was going to faint. At one point, she screamed out to Joel, 'I'm really scared! Please save my baby!'"
Nicole told Joel she wanted to go home to their house in the Hollywood Hills – and that if the pain didn't go away, they would head to the hospital, says the insider.
Nicole had good reason to be alarmed.
"With her history of drug addiction and health issues, Nicole couldn't shake the thought that something had gone seriously wrong with the pregnancy," said the insider.
Comments
comments